About The Albert Baker Fund
Contact Us
We are in the office from 8 am-4 pm (Pacific Time), Monday-Friday!
Email: admin@albertbakerfund.org
Toll Free: (800) 269‑0388
Direct Line: (916) 594‑9513
Fax: (916) 594‑9602
Mailing Address:
1510 J Street
Suite 150
Sacramento, CA 95814
Who is Albert Baker?
Albert Baker was Mary Baker Eddy's beloved older brother who took a tender interest in her education and tutored her in Latin and Greek. He graduated from Dartmouth College in 1834 and immediately joined the law office of Franklin Pierce, who would later become the 14th president of the United States. In 1839, Albert was elected to the New Hampshire State Legislature where he served until his passing in 1841.
We are honored to have our Fund associated with Albert's fine values of scholarship and the important role that education plays in the growth of the individual. The Albert Baker Fund hopes to nurture the educational aspirations of today's Christian Science students in much the same way that Albert encouraged and supported his sister Mary.
Our mission is to serve the Cause of Christian Science and humanity by providing resources for the education and development of Christian Scientists.
Our History
The Albert Baker Fund was started in 1964 by Christian Scientists living in Boston, Massachusetts, and in Northern California. They created a fund which provided low-cost loans for American college students. Each student was expected to repay the loan over 10 years, replenishing the fund for future generations. They named the fund after Albert Baker, the older brother of Mary Baker Eddy, who is credited with shepherding her education.
In the 1970's, ABF began making loans to fund Christian Science nurses training. In 2005, we added grants to our financial aid awards for students in the U.S. and Canada. In 2006, we expanded our grants program to Africa and in 2008 to Europe. In the coming years we hope to expand our grants program to reach Christian Scientists on every corner of the map. Learn more about Christian Science.
Our Impact
Since 1964, the generosity of Christian Scientists has enabled us to loan more than $12 million to over 3500 students. We measure the true impact of this investment in the growth and giving-back of our students. As they face the challenges and opportunities of their education with the understanding of Christian Science, they grow both as students and as Christian Scientists. We encourage each recipient to "pass the blessing forward" by contributing to the Christian Science Movement and the world. Read stories of gratitude.
Meet our Staff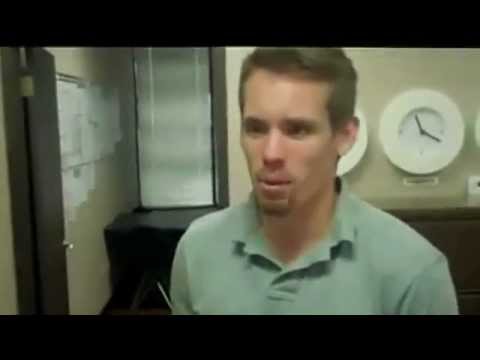 ---
Our Board of Trustees and Regional Volunteers
Board of Trustees

2012–2013

Chair
Lucy Harper

Vice-Chair
Al Walker

Secretary
Amanda Weitman

Treasurer
Steve Shaper

Dan Carnesciali
Nat P. Pellegrini III
Sharon Perlis
Bob Rees
Dale Schmidt
Frank Shideler

Regional Ambassadors:

United States & Canada

California
Jeane Appell
Charles & Katie Cohn
Anne Gifford
Margie Gray
Susan Lopez
Carol McClure

Connecticut
Nancy Alexander

Florida
Susan L. Ledbetter

Illinois
Rindy Powell

Indiana
David Bowers

Louisiana
William B. Coleman III

Massachusetts
Barbara Green

Mississippi
Cindy Sumter

Missouri
Arthur T. Morey
Kathy Pratt

New Hampshire
Pollyann Winslow

New York
Marivic Mabanag

Pennsylvania
Bruce E. G. Smith

Texas
Gregory A. McLane

Washington
Chelsea Kearns
David Pfleeger
John S. Thomas

In Country Representatives:

Africa, Asia & Europe

Cameroon
Donal Aroh
Williams Soulouck

Republic of Congo
Philipe Kouakira-Miere
Emmanuel M'Foundani

Democratic Republic of Congo (DRC)
Joachim Kininga
Joseph Pembe
Guigui Zoli

France
Myriam Betouche
Francois Flamand

Germany
David Kingsman

Ghana
Ivy Kulego

Kenya
Rose Awino
Isaac Christopher Opiyo

Nigeria
Ani Mohammed
Udeagwu Uche
Ethel-Doris Umeh
Rizy Ogbonna

Philippines
Estela Badol
Cake Carandang
Mildred Lauran-Takinan

Rwanda
Alphonse Nkeshimana

Tanzania
Charles Tongori

Uganda
James Kasozi

United Kingdom
Brian Allison

Zambia
Mumeka Wright
Former ABF Trustees (1964–2012)
George Andrews, Jr., Bruce Ashworth, James W. Baker, Ron Ballard, Alan Bartholemy, Nancy Battey, William Baxter, James Beck, Robert Blanchard, Daniel Bort, Robert J. Brown, Edward Bruce-Kingsmill, William Bruegmann, Robert Burch, Frank Case, Charles Caviness, Yvonne Carter, Albert Clark, Kaye Cummings, Joyce DaMert, Gene DeBolt, Douglas Edmonds, Mark Fairmont, Barden Finch, Galen Foster, Kuhlman Fluehr, Donald Frank, Mary Gallager, Brynne Gray, Wylie Greig, Wallace Hall, Nancy Harris, George Harsh, George Hartmeyer, Jr., Joseph Heard, Kimmis Hendrick, Mary Hensley, Dan Herbert, Robert Hess, Richard Holbrook, James Huffman, Jean Hunter, Barbara Hurwick, Melvin Hurwick, Stanley Jewell, Lyn Kendrick, Robert King, Susan Ledbetter, Jane Lindsay, Kirk Lindsay, Roy Lindsay, John G. Lyons, Clarence Mangham, Robert Manning, James Mathiott, Bruce McCauley, Daniel McCook, Lyman McLane, Garfield Merner, Lois O'Brien, Camille Oosting, Frederic Owen, Charles Patterson, Judith Patterson, Nancy Paul, Manville Petteys, Tim Potter, Sandra Powell, Amanda Price, Jeanne Price, Phyllis Raymond, Andrej Remec, Ralyne Robb, Alexander Robertson, Sally Sargent, Susan Sebbard, John L. Selover, Michael Shays, Sandra Shrewsbury, Alaister Smith, Dorothy Smith, Marjorie Stephens, David Stevens, Waldo Stewart, Marionette Tack, Margaret Taylor, Charles Terrell, Ward Thomas, Marianela Toledo, Dorothy Toloski, Karlton Topp, Sandy Vance, C.J. Van Pelt, Kevin Watters, Quentin Watts, Robert Wickersham, Norman Wright, Jr., Dorothy Younger, Ruth Younger
If you served The Albert Baker Fund as a trustee and your name is not listed here, please contact our Manager of Administration, Jennifer Day.