2014 Message to our Friends
Dear Friends,
Christian Scientists helping Christian Scientists. That was the purpose of The Albert Baker Fund (ABF) when we began 50 years ago. And this simple idea still inspires and challenges us today. We continue to ask ourselves:
How can our support for the education of individual Christian Scientists
help to strengthen and enrich the Christian Science Movement that we so dearly love?
One thing we know is that, among all the students we serve, The Albert Baker Fund maintain an ongoing relationship with most of our college recipients. During this time, they navigate some of the most pivotal and thoughtful decisions of their lives: selecting a college and major, finding a fulfilling career path, establishing their first home, building financial independence, and demonstrating their individual commitment to Christian Science.
In conversations with our students and alumni, we hear of their career aspirations, as well as the challenges that many face as they strive to secure meaningful employment. Along the way, we hear them speaking of their needs from a spiritual perspective—and we would like to help.
As Elisha asked the Shunamite woman in II Kings, we ask ourselves, What do we have in the house? The answer has been clear: We have each other!
That answer has led us to form the ABF Career Alliance—an exciting and needed outreach program that will help young Christian Scientists bridge the transition from college to career. We're grateful to see that, through this program, ABF and our partners have another opportunity to fulfill our original purpose of Christian Scientists helping Christian Scientists.
A pilot version is now underway. An enthusiastic group of recent college graduates are being connected with "Career Allies" who are ready to share their professional experience and insights. As the Career Alliance expands, it will also serve mid-level and senior-level job seekers, making it available to the entire Christian Science community.
To bring this vital service to others, we need specific help from our friends. We need you.
Would you be willing to share your career experience and connections with those just starting on their career path? To help in this way, please go to our website, albertbakerfund.org/career-alliance, to register as a Career Ally.
Would you be able to make a financial investment that will accelerate the launch of this important new service, while we continue to provide ABF's need-based education grants and loans to Christian Scientists? To do so, please make a secure donation online at www.albertbakerfund.org/donate-for-career-alliance.
Your gift of service or financial support—whether designated for the ABF Career Alliance or for all ABF education programs in the U.S. and around the—a solid investment in the lives of individual Christian Scientists and the progress that will result from helping each other.
However you choose to engage, we ask that you join us in this exciting new outreach to Christian Scientists!
Together we can make a real and lasting difference for each other.
With much gratitude,
Lucy Harper                                                          Alan Bashor
Chair, Board of Trustees                                       Chief Executive Officer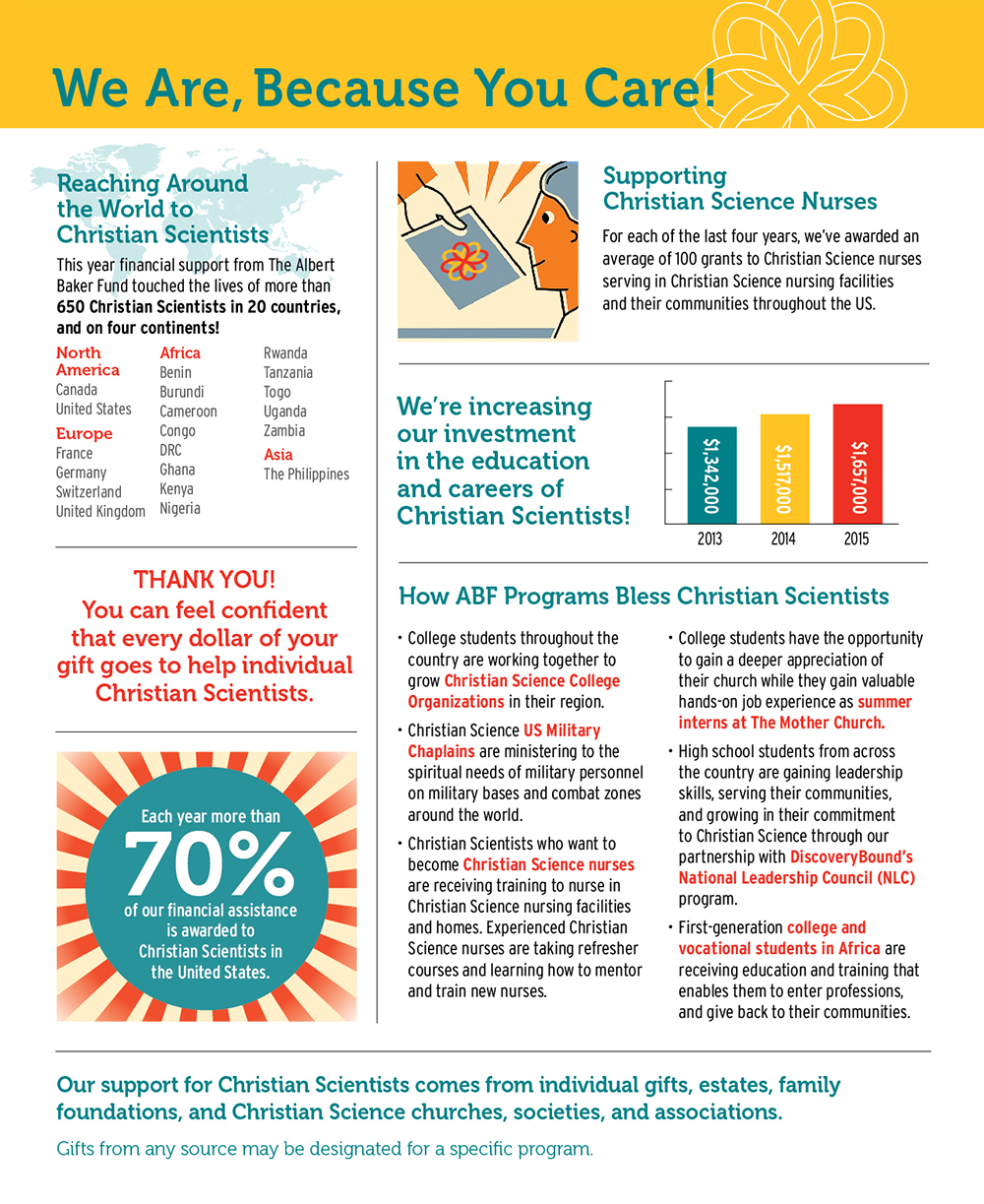 Learn more about Dan and Hayley's career journey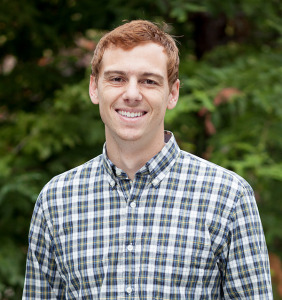 Dan
MBA candidate, ABF recipient
"As a Christian Scientist, I've always been inspired by the limitless perspective and unwavering trust required to start and grow a business. I'm loving the opportunity to immerse myself in the world of entrepreneurship while in the MBA program at UC Berkeley."
Dan has been an entrepreneur; a corporate strategist, and a management consultant in his brief pre-MBA career. He looks forward to participating in the ABF community as a Career Ally when he completes his MBA.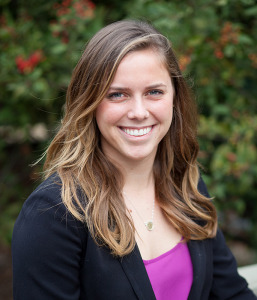 Hayley
2014 graduate, ABF recipient
"I love creating something new every day in my role as project coordinator for a digital story­telling agency. I feel grateful to work alongside incredibly talented people, some of whom are also Christian Scientists!"
Hayley found her first job after graduation through mutual Christian Science friends, and her first apartment through local church contacts in her new city.