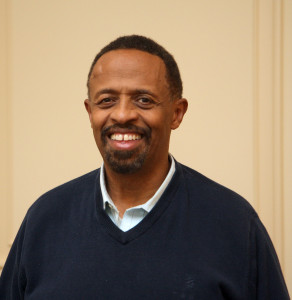 Al Walker, a devoted and beloved member of The Albert Baker Fund Board of Trustees, passed on in January. Al dearly loved our organization and mission. Since joining the Board in 2009, Al was a courageous advocate of our international programs, and a voice for keeping our programs accessible to all Christian Scientists who need our help.
Al's distinguished career as an educator in the Lansing (Michigan) School District and Lansing Community College proved that he knew what "help" really looked like. When Al said, "when something happens that blesses you, then you should pass those blessings along to others," you knew he spoke from experience. Al was proud of the role he played in The Albert Baker Fund adopting "Passing the blessings forward" as a fundamental operating principle. Today, each deserving recipient of ABF's support is expected to pass the blessings they receive forward for the betterment of others.
To every meeting, Al brought a fresh and inspired spirit that had its roots in his deep love of Christian Science and devotion to the First Church of Christ, Scientist and its members around the world. This past year Al joined us in New York at our ABF Career Alliance launch event and spoke from his heart to all who attended of his love for The Albert Baker Fund. With conviction he said that nothing could be more valuable to the members of our wonderful Christian Science community than to have a way to make meaningful career connections with one another.
To know Al was to know a man who loved his family deeply. His wife Denise and daughters Adrienne, Leah and Whitney and their extended family were always spoken of proudly and lovingly to all of us who worked with him on the Board.
All of us are grateful to know Al as a friend, colleague, mentor, humanitarian and fellow Christian Scientist. His undeniable trust in the power of good continues to inspire us all.
~Alan Bashor, CEO