Whether you are a recent graduate, job seeker, career changer, or career ally, here's some of what you'll find in our updated ABF Career Alliance website and portal: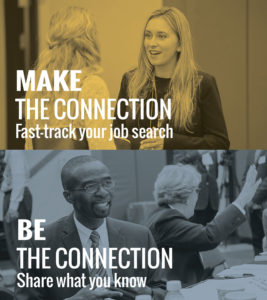 …More ways to connect job seekers and career allies–from informational interviews to professional networking and career mentoring
…Fully-engaged career allies waiting to connect to students, recent graduates, job seekers, career changers and other professionals
…A central location for Christian Scientists and the schools, camps, and organizations that serve our community to post jobs targeted directly to the extended family of Christian Scientists
…A completely new mobile-friendly website and a one-of-a-kind custom portal to simplify searching or posting connections and jobs
…The same full-time ABF staff dedicated to facilitating connections and jobs between job seekers and career allies
…The same all-inclusive career community open to Christian Scientists and those friendly to Christian Science

We listened to your feedback…
Ever since we launched the ABF Career Alliance over a year ago, we have seen that we are definitely filling a need.
However, what became clear after our original launch was that there were improvements and upgrades needed to make visitors' online experience faster, better, more valuable.
So we designed a completely new website and custom portal to simplify opportunities for making one-to-one connections within our
community.
Make the Connection!
If you are a first-time job seeker or career changer, here's what you can do next…
Be the Connection!
If you are a willing to help others just starting or growing their career, here's what you can do next…
Interested, but don't have a current need?

Check out ABF Career Alliance 2016 Update!