From a 2017 Summer Intern: "I love how much I felt The Mother Church investing in me–both my skills as a worker and in my growth as a Christian Scientist" ~2017 Summer Intern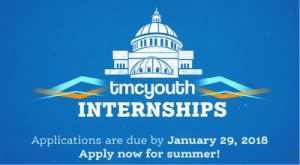 Applications are now being accepted for 22 summer 2018 internships in a variety of areas such as publishing, web design, legislation, marketing, media, international planning, archival research, etc. See internship descriptions here.
Who should apply? Students and recent graduates who are spiritual thinkers and are proactive in their churches or communities, or on their college or university campuses. Above all, interns must be committed to the healing mission of The Mother Church.
Interns receive a living stipend of $300/week, plus free housing at Northeastern University. Interns who are continuing their studies after the internship program are also eligible to receive a $2,000 education grant from The Albert Baker Fund.
Application Details:
Apply online by January 29, 2018
Include a cover letter and resume*
Decisions will be made by February 15 following an interview*
Internships begin May 29 and end August 10.**
*For cover letter, resume, interview tips, and inspiration, check out "Get the Tools" on the ABF Career Alliance website.

**Plan on staying for the College Summit, August 10-13 at The Mother Church.