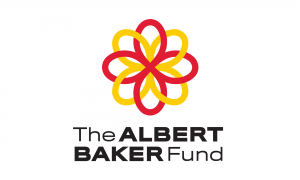 The Albert Baker Fund is currently searching for a new CEO to lead the organization, as the current CEO, Alan Bashor, will retire in Spring, 2020. This is an opportunity to significantly impact the worldwide Christian Science movement through the allocation of resources to support the education and career objectives of Christian Scientists.
The CEO is responsible for the development and implementation of programs that support the mission and vision of ABF.  By aligning ABF's resources with the strategic objectives, the CEO will have the opportunity to contribute leadership, inspiration, and sound judgment to the achievement of ABF's short- and long-term objectives.  The CEO will witness the fulfillment of ABF's mission as its staff and Board, students, career seekers and allies, volunteers, partners, funders and friends in the worldwide Christian Science community journey together.
The CEO reports to The Albert Baker Fund Board of Trustees. The trustees have identified the primary responsibilities and top goals and objectives for a new CEO over the next 3-5 years. During its past evolution, ABF's CEO and trustees have added many new initiatives and programs. Although the trustees are still open to considering new programs, going forward, it is expected that a new CEO will have strong execution skills enabling tighter implementation of existing programs with the ability to create tools necessary to measure program progress.
Primary Responsibilities
To support metaphysically the Christian Science movement and the role of ABF to serve the Cause.

Align the execution of programs with ABF's Mission, Vision and Strategic Objectives.

Attract, develop and lead the ABF team in a way that promotes their individual and collective success.

Create opportunities for friends to be informed about ABF, to be served by ABF and to support ABF.

Work closely with the Board of Trustees to ensure that the activities of ABF are aligned with ABF's Mission, Vision and Strategic Objectives.
The Albert Baker Fund Strategic Objectives (in priority order)
To lead metaphysically as ABF touches lives in supporting education and development of Christian Scientists worldwide.

To provide resources to fulfill individual education goals for Christian Scientists worldwide.

To provide resources to fulfill individual development goals for Christian Scientists worldwide.

To be known as an organization that blesses those seeking resources from ABF for education and development worldwide and encourages our community to pass the blessing forward.

To collaborate with compatible organizations to provide resources to fulfill individual education and development goals for Christian Scientists worldwide.
Top Goals & Objectives for the New CEO Over Next Three to Five Years as Identified by the Board of Trustees
Scholarship Support – Review and Possible Expansion of Program

Career Alliance Redesign

Technology Upgrade

Christian Science Nursing Education Review

Messaging and Branding of The Albert Baker Fund

Enhance and Strengthen Partner Collaborations
Candidate Qualifications:
To be considered for the position a candidate must:
Be a member of The Mother Church and a strong metaphysician.

Bachelor's degree required.

Demonstrated management experience with preference for nonprofit management experience including as a board or staff member.

Demonstrated understanding and appreciation for the uses of all levels of technology throughout the organization and a preference for some level of technology expertise.

Strong verbal and written communication skills with the ability to be a strong fund raiser.

Willingness to work closely with development program to support active fundraising and development activities.

Demonstrated experience at nurturing and developing staff potential and creating a collegial work environment.

Demonstrates a high level of humility, trust, listening skills, fairness and calm demeanor in working with colleagues.
Compensation:
The compensation package includes a very competitive salary, as well as comprehensive benefits package.

Some domestic and international travel, as well as weekend/evening work, is required.
To Apply:
To apply, or inquire about the position, please contact: Scott Mietchen, President & Managing Partner,
Fund Raising Counsel, Inc. (FRCI) – Executive Search,
8 East Broadway, Suite 410, Salt Lake City, Utah 84111
Email: scott.mietchen@frcigroup.com
To submit a formal application please include a resume, cover letter and a minimum of three professional references.
Review of applications will begin January 6, 2020 and the position will remain open until filled. Confidentiality is maintained for initial inquiries.