"Being in Boston and connecting with other Christian Scientists my age has been an amazing experience."
"This internship is not just 'going to work,' it's an all- around experience. There's growth beyond just what we did here. We all grew in many ways outside of our summer work experience."                                                        ~from Summer 2019 Interns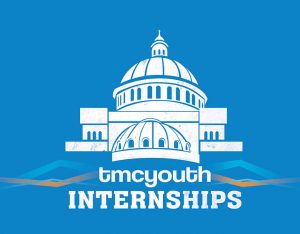 Applications are now being accepted for 15-20 summer 2020 internships in a variety of areas such as business and marketing, community outreach, media and design, editorial and publishing, international service, and library science.  See detailed internship descriptions here.
What do interns do? Interns spend about 90% of their time working for a single church department, and 10% of their time as a group. This dynamic structure allows them to work with a lot of people at The Mother Church and receive professional mentoring from a variety of supervisors. During the group time, they will gain a deeper understanding fo the full range of resources and programs at The Mother Church. They will also have the opportunity to provide feedback on new products, help with web publishing, create media projects, engage in community outreach, and tour Boston and greater New England to learn about Mary Baker Eddy's life experience.
Who should apply? Students and recent graduates who are spiritual thinkers and are proactive in their churches or communities, or on their college or university campuses. Above all, interns must be committed to the healing mission of The Mother Church. J-1 visa sponsorship may be available for non-US students and recent graduates, depending on individual circumstances. Please send an email to tmcyouthinternships@christianscience.com for more information.
What's the compensation? Interns will receive a living stipend of $300/week to help offset the cost of living in Boston. In addition, interns will be housed near The Mother Church, free of charge, for the duration of the program. The living stipend and housing are taxable benefits. Interns who are Mother Church members and are returning to school after the internship program are also eligible to receive an additional $2,000 education grant from The Albert Baker Fund after their successful completion of the program.
Application Details
Apply online by Tuesday, February 18. Application process includes cover letter and resume.*
Decisions will be made by the end of February, following an interview*
Internships begin Tuesday, May 26 and end Friday, August 7, 2020.
*For cover letter, resume, interview tips, and inspiration, check out "Tips and Tools" on the ABF Career Alliance website.