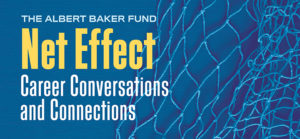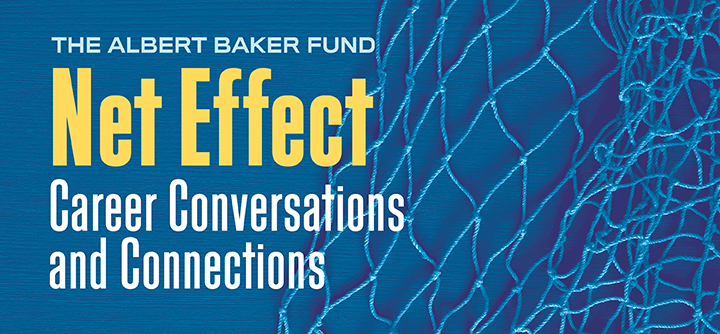 Each Friday, ABF Career Alliance is hosting conversations with valued members of our Career Alliance community. See guest and conversation topic for Friday, July 10, below. 
Three Questions and Three Take-aways Each Week
We are asking each guest three questions about their work, and framing three takeaways that you can apply to your career now. Events will be available live through Zoom at 3 p.m. PDT each Friday, lasting approximately 30-45 minutes, and will then be available for replay across our social media channels and the ABF Career Alliance site after that. (Note: If you've already registered for one Net Effect, you are registered for all future Net Effects!)
Conversations that Connect and Inspire!
Connection is key right now, and even with current practices around social distancing, we won't let that limit us from helping you move your career forward. We are excited to bring these conversations straight to you, to keep you inspired and driven!
Speakers and Topics
July 10, 2020 at 3 pm PDT – Kim Butler, Not-Your-Typical Financial Advisor, Author, Podcaster, and Alpaca Farmer
Topic: "Your Mindset and Your Money–Learn from a Myth-Buster!"
About Our Speaker
Not-Your-Typical Financial Advisor Kim Butler dedicates herself to busting common myths about typical investment products and replacing them with alternative investment strategies. She is CEO and founder of Partners for Prosperity, a federally Registered Investment Advisory Firm that serves clients in all 50 states, and the author of 8 books on financial planning, retirement planning, life insurance, and real estate investing.
Financial services expert Steve Savant has called Kim "…the matron of money," and "a Joan of Arc crusader separating financial fact from fiction."
Kim's career started in banking and then moved into financial planning. Over time, she grew frustrated with financial planning practices that rewarded advisors for what she saw as putting and keeping clients' money at risk. Driven to find a better way, she studied the commonalities between wealth builders, discovering what she calls the 7 Principles of Prosperity.