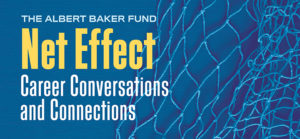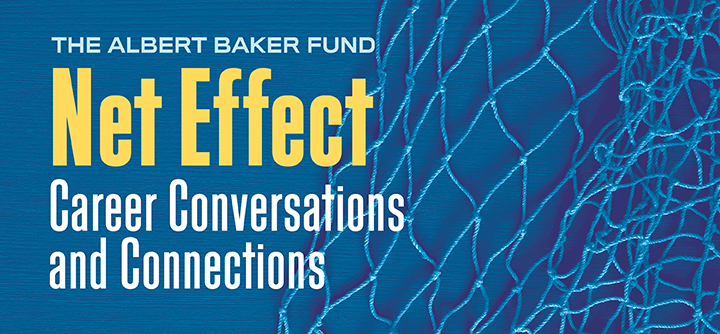 Each Friday, ABF Career Alliance is hosting conversations with valued members of our Career Alliance community. See guest and conversation topic for Friday, November 20, below. 
Three Questions and Three Take-aways Each Week
We are asking each guest three questions about their work, and framing three takeaways that you can apply to your career now. Events will be available live through Zoom at 3 p.m. PT each Friday, lasting approximately 30-45 minutes, and will then be available for replay across our social media channels and the ABF Career Alliance site after that. (Note: If you've already registered for one Net Effect, you are registered for all future Net Effects!)
Conversations that Connect and Inspire!
Connection is key right now, and even with current practices around social distancing, we won't let that limit us from helping you move your career forward. We are excited to bring these conversations straight to you, to keep you inspired and driven!
Speakers and Topics
November 20 at 3 pm PT – Alina Bayer–Theater, Facilities, and Company Manager for Teatro ZinZanni 
Topic: "Learn from Everything and Everyone – from Sesame Street to Teatro ZinZanni!"
About Our Speakers
Alina manages all daily operations of Teatro ZinZanni, working closely with owners and performers to produce a magical and engaging production 5 to 7 shows per week. Alina also oversees the box office team, including acting as the show manager, interacting with customers, and ensuring all last minute requests are addressed. As the company manager, she assisted the traveling cast with all needs, from housing, to medical, to sourcing new costume pieces.