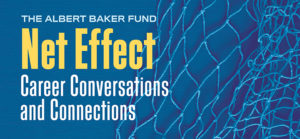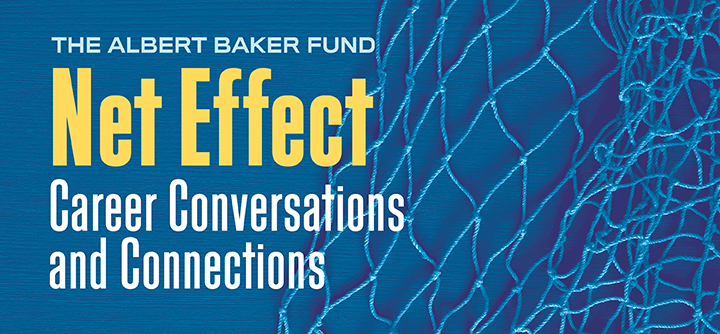 Every other week, ABF Career Alliance is bringing you conversations with valued members of our community. In each session, our guests share impactful events from their own education and careers, and how they are in turn making a positive impact in the world. Through Net Effect conversations our guests offer insights that you can apply to your career right now. Scroll down to see our March guests!
Events will be available live through Zoom at 3p.m. PDT every other Friday, beginning February 5th, 2021, and available for replay on our YouTube channel after that.
We are excited to bring these conversations straight to you, to keep you inspired and driven. Since launching the Net Effect in April 2020, we've sat down with artists, activists, educators, philanthropists, entrepreneurs, executives, coaches, authors, and more.
We also offer direct access to our guests through the ABF Career Alliance, giving you the ability to connect one-to-one with questions that can help you with the next step in your career.
If you already registered for Net Effect Career Conversations and Connections during the 2020 season, you are all set for the 2021 season–you do not need to register again!
March Speakers and Topics
Friday, March 5 at 3 pm PST – Lamech Katamba, Manager of ABF's Africa Programs
Lamech Katamba, ABF's Africa Programs Manager since 2009, is a living testament to The Albert Baker Fund's core value of "passing your blessings forward." He grew up in the small Africa village of Kyamulinga, where he developed his passion for education, entrepreneurship, and community, and where he returned to play an instrumental role in starting the Kyamulinga Primary School that serves 230 children.
Today, Lamech lives in the capital city of Kampala, Uganda where he is active in the Christian Science Society.
Lamech's career journey has been a remarkable expression of living the Christ and sharing what he has learned from his study of Christian Science far and wide.
As manager of ABF's scholarship programs in13 African countries, Lamech says his "biggest joy and gratification comes from having the privilege of witnessing how ABF students are making huge impacts in their communities, countries, and Africa at-large."
Lamech has a BA in Development Studies, and a Postgraduate Diploma in Micro-Finance from Makerere University, where he helped to establish a Christian Science Organization as a student. He serves on the Advisory Board of Asante Africa Foundation, a nonprofit that works with primary and secondary schools in rural Tanzania, Kenya, and Uganda; and the board of Singo Vocational Institute in Kyamulinga.
Lamech is married to Joy Katamba, an interior designer, and also an ABF beneficiary. They are blessed with two-year old triplets, two girls and a boy.
Friday, March 19 at 3 pm PST – Beth Trevino, Director of Human Resources for Principia College and Principia K-12 School
Beth manages recruitment for all positions at both Principia College in Elsah, and the Principia K-12 School in St. Louis. Her role includes including advertising, communicating with candidates, facilitating search committees, and on-boarding for all new employees. For her Net Effect conversation, Beth will be joined by student intern Gabriel Theodoro, an aspiring Human Resources professional.
Beth launched her HR career as a part-time student worker doing the student employee payroll. When she graduated from college, she was offered a full-time position to continue her work with the Student Employment program and develop additional experience with the college's Workplace Safety and Risk Management department. From there, Beth continued to grow professionally and was promoted to various HR positions.
Beth has a BA in Business Administration and History from Principia College and is recognized as a Certified HR Professional by the Society for HR Management, considered the global standard in certification for HR professionals.
Growing up in Oklahoma, Beth gained an appreciation for the outdoors and really loves living in a rural community of Grafton, IL with her three children and husband.