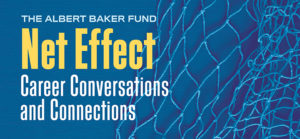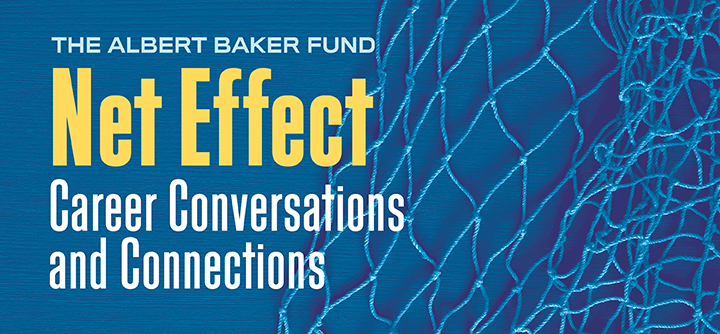 Every other week, ABF Career Alliance is bringing you conversations with valued members of our community. In each session, our guests share impactful events from their own education and careers, and how they are in turn making a positive impact in the world. Through Net Effect conversations our guests offer insights that you can apply to your career right now. Scroll down to learn about our May 14 guest, Tricia Paoluccio!
Events are available live through Zoom at 3p.m. PDT every other Friday, and available for replay on our YouTube channel after that.
We are excited to bring these conversations straight to you, to keep you inspired and driven. Since launching the Net Effect in April 2020, we've sat down with artists, activists, educators, philanthropists, entrepreneurs, executives, coaches, authors, and more.
We also offer direct access to our guests through the ABF Career Alliance, giving you the ability to connect one-to-one with questions that can help you with the next step in your career.
Our May 14 Career Conversation is with Tricia Paoluccio, Versatile Artist and Actor
About our Guest
In addition to numerous stage and screen credits, Tricia Paoluccio is an accomplished artist who has elevated the classic art form of flower-pressing into unique design partnerships with luminaries in the fashion, publishing and music industries.
Most recently she collaborated on the design of the gown Taylor Swift wore on the 2021 Grammy Awards Red Carpet. Tricia says her goal is to celebrate the resilience and beauty of the wildflower through her art.
When not pressing flowers into vibrant floral designs, Tricia is a versatile actor and producer. She recently guest starred on Blue Bloods in NYC, where she played a judge. And the indie film she starred in, A Portrait of a Young Man, is currently being submitted to festivals.
Tricia produces and stars in the web-series mommy blogger, a comedy co-created with playwright, Eric Pfeffinger. Mommy blogger is being developed into a TV show, with the new title of LIKE ME, and is now being pitched to networks.
Her Broadway debut came as Brittany Murphy's understudy in the role of Catherine in the Tony Award-winning revival of A View from the Bridge. Other Broadway credits include Julie Taymor's The Green Bird and Fiddler on the Roof as Chava. Off-Broadway highlights include originating the role of Donna in the comedy Debbie Does Dallas, Cressida in Troilus and Cressida, and Carol in Edward Albee's Lady from Dubuque.
Tricia grew up on an almond farm in Modesto, California. She's an avid baker and crafter who loves dividing her time between NYC, where she lives with her husband and two sons, and her Modesto farm. In addition to her many creative and artistic pursuits, Tricia finds time to volunteer in the NYC prison system, which she has done for the past 9 years.