"Many thanks for your presentation to our meeting last night…
you helped us 'enlarge the place of our tent.'"
(from a member of First Church of Christ, Scientist, Ipswich, MA)
The Albert Baker Fund (ABF) is currently scheduling Zoom meetings with Christian Science churches that would like to learn what college students are facing today, what The Albert Baker Fund is doing to meet these needs, and how their church can also help support young Christian Scientists.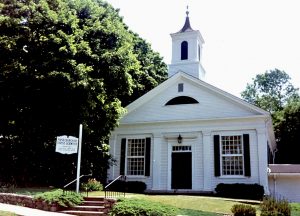 Meetings include a brief PowerPoint presentation by CEO Joseph Ritter,  a conversation with a current ABF student, and time for questions and answers. "We've loved meeting 'face-to-face' with our church communities and sharing the spiritual resilience of the young Christian Scientists we've been able to help on their educational journey," says Ritter.
The meeting format is entirely flexible based on the needs and desires of the host church. Some churches have planned the meeting as part of a church membership meeting, some churches have teamed up to share a meeting, and others have opened up their meeting nearby churches. One church is arranging the meeting for high school Sunday School students and their parents so that they can learn more about ABF programs. The lengths of meetings can be tailored to 15 minutes or 50 minutes.
If you or your church is interested in scheduling a Zoom meeting with ABF, or would like to discuss possible meeting formats, please contact Janee Shaw at 619-488-7550, or by email at janee.shaw@albertbakerfund.org.