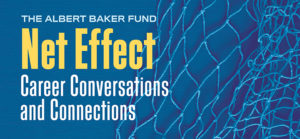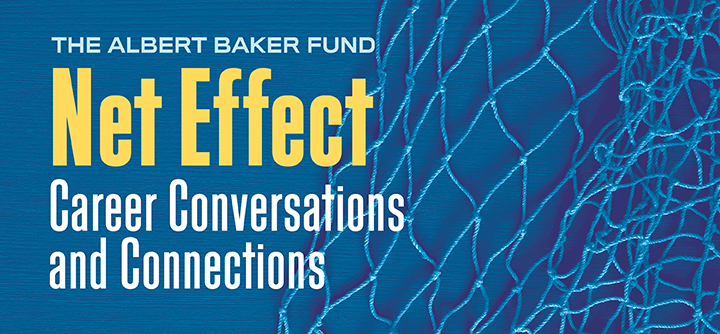 Every other week, ABF Career Alliance is bringing you conversations with valued members of our community. In each session, our guests share impactful events from their own education and careers, and how they are in turn making a positive impact in the world. Through Net Effect conversations our guests offer insights that you can apply to your career right now. Scroll down to learn about our July 9 guest, Chris Harbur.
Events are available live through Zoom at 3 p.m. PDT every other Friday, and available for replay on our YouTube channel after that.
We are excited to bring these conversations straight to you, to keep you inspired and driven. Since launching the Net Effect in April 2020, we've sat down with artists, activists, educators, philanthropists, entrepreneurs, executives, coaches, authors, and more.
We also offer direct access to our guests through the ABF Career Alliance, giving you the ability to connect one-to-one with questions that can help you with the next step in your career.
Net Effect Career Conversation is Friday, July 9 at 3 pm Pacific
We'll be talking with Chris Harbur, CEO and Founder of Let's Go Play, innovative game-based classes for kids with social challenges
About our Guest
Chris has worked with over 20,000 children, ages 7+, across the US doing everything from teaching sports and acting, to mentoring young people in crisis through Crisis Text Line, and running the Impact Team at DoSomething.org, the world's largest non-profit for young people. His team at DoSomething.org directly led to some of the largest world-wide volunteer efforts in history including the collection of over 100k pairs of jeans for homeless youth in 3 weeks, the donation of 30k pieces of sports equipment for kids in low income neighborhoods, and the clean up of 5 million cigarette butts in a month!
Over the past 10 years, Chris has worked as a coach to develop new methods for engaging kids to be active and healthy. Not only does Let's Go Play get children excited to go outdoors and engage in exercise, it's also a safe, creative space for them to talk about the things that matter to them most, bolster their self-confidence, and give them a life long love of sports.