Purpose
The Scholarships and Student Support Manager develops, plans, directs, and coordinates the scholarship programs offered by The Albert Baker Fund (Fund) to students throughout the world, in accord with the mission of the Fund, "To serve the Cause of Christian Science and humanity by providing resources for the education of Christian Scientists." The Scholarships and Student Support Manager is jointly responsible for building and maintaining a support network for current students and recent graduates to help them realize success in their careers and life.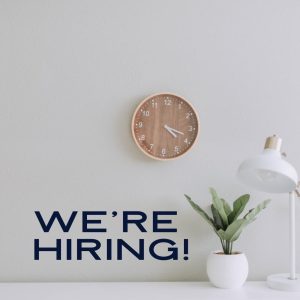 Reporting Relationships
The Scholarships and Student Support Manager (SSSM) reports to the CEO. Reporting to the SSSM are the Regional Ambassadors (RA's) and the Africa Program contractors. The SSSM collaborates especially with the Director of the ABF Career Alliance, as well as with the Manager of Administration, Manager of Marketing and Communications, Controller, and the Chief Development Officer.
Primary Duties and Responsibilities in Order of Priority
1. Directs existing scholarship programs (North American Post-Secondary; International; Christian Science Nurses training; Military Chaplains).
2. Directs and manages colleagues to ensure accurate, timely, consistent, and efficient processing of student applications.
3. Responsible for approving/denying applications and setting award amounts in accordance with ABF policies; taking special cases to the CEO/Board Chair, as appropriate.
4. Annually assesses existing scholarship programs and processes in order to make recommendations for improvement and simplification.
5. Co-responsible for building and maintaining a support network for current students and recent graduates to help them realize success in their careers and life.
6. Manages the Africa Program contractors.
7. Manages the Regional Ambassadors program, including recruitment and training as mentors.
8. Responsible for student support communications, including email and social media.
9. Responsible for ABF student database.
10. Recommends new programs, or changes to existing programs as needed, for CEO and Board approval, to ensure the fulfillment of the Fund's Strategic Plan.
11. Presents to the staff, Board, volunteers, alumni, partners, and friends on the Fund's programs.
12. Performs other tasks as directed by the CEO.
Ideal Skills, Knowledge, Education, and Experience
1. Hands-on manager with integrity and a strong desire to work in a dynamic, mission-driven environment.
2. Management experience in a non-profit (preferred) organization.
3. Process management, analysis, planning, and budgeting experience.
4. Demonstrated experience with full-range of communication and computing technologies along with commitment to maintain expertise; experience with SalesForce.com (preferred).
5. Experience working in post-secondary education (preferred).
6. Student of Christian Science.
7. Member of The Mother Church.
8. Bachelor's degree or higher.
9. Experience connecting with co-workers and conducting business remotely using appropriate technology.
10. Work experience in a faith-based organization (preferred).
11. International communications experience with Equatorial Africa (preferred).
12. Recent international travel experience in developing countries (preferred).
13. Familiarity with French (preferred).

Work Routine
The SSSM will work at least 60% of the time (three days each week) in the Folsom office. Application flow is seasonal and historically is very high between June and September. Work schedule must accommodate scheduling needs of colleagues in Africa. Occasional travel to meetings away from the Folsom Office is required. There may be some international travel, including Africa.
The successful applicant will receive a competitive salary commensurate with experience, as well as a comprehensive benefits package.
To Apply
Send a letter of interest, including how your knowledge, experience, and skills will enable you to successfully fulfill the required duties and responsibilities of this position, along with your resume, to the following address: Joe.Ritter@AlbertBakerFund.org or The Albert Baker Fund c/o Job Applications 111 Woodmere Road, Suite 210 Folsom, CA. 95630.  This position will remain open until filled.