Topic: "Curiosity and 'Questionsanswers'–How to have a memorable conversation that leads to unforeseen career opportunities!"
About Our Speaker:
What is a "questionanswer"? Is curiosity leading you to have memorable conversations? Would you like to listen, listen, listen, when you need to listen the most?
Jennifer Ann Gordon has devoted her life to understanding the power of words to uplift and benefit humanity. She now pours her "heartmindsoul" into helping people as a Christian Science practitioner and enjoys contributing to the Christian Science Journal and the Christian Science Sentinel. In August of 2018, Gordon conducted a workshop on writing for the periodicals with Associate Editor Tony Lobl in Northern California.
From 1997-2019, Jennifer helped small businesses with marketing communications. She also provided ghostwriting, writing coaching, manuscript review, and editing services for leaders with heart. She has given many talks on her writerly adventures, and created and conducted a writing workshop for women. Jennifer is the author of Writing With Your Ears: 50 Soulful Secrets to Writing (and Living) with Freedom and A Woman's Mind Half Naked.
Jennifer has guest-taught at California State Polytechnic University, Pomona; Sacramento State University; University of California, Davis; and the Sacramento Entrepreneurship Academy, where she served as a director from 2007-2013. She is also an artist, a muralist, and a poet.
Part of our Net Effect Conversations series:
https://www.albertbakerfund.org/category/net-effect/
Subscribe to our YouTube channel here
---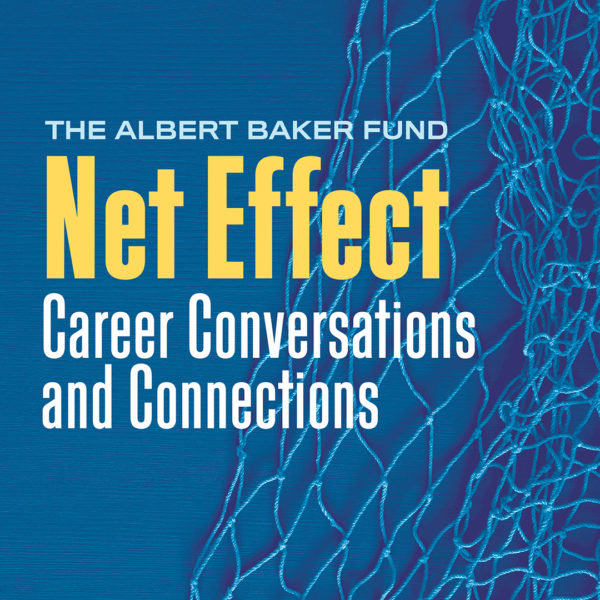 The replay of our September career conversation with Dan LaBar, innovative educator and community-builder, is now available in video, podcast, and transcript. Click "Watch Net Effect Replays" below!
---
Tags: career success, christian science practice, performing arts, Publishing, writing