Topic: "How to Start a New Career Path in the Middle of a Recession–or Anytime!"
About Our Speaker:
Susan has a remarkable story of how she made a complete career change in the middle of a recession. After a very successful career as a senior editor for a prominent magazine, the magazine folded and she lost her job. That loss became her opportunity to pursue a career in environmental sustainability. She started on her new path by volunteering for key positions, such as her city's Green Advisory Committee, which eventually selected her to present its recommendations to the City Council.
A few years later Susan was hired for her first paying job in her new field–communications coordinator tor Sustainable San Mateo County, a non-profit that recognizes exemplary conservation projects.
Today Susan leads the Energy and Water team of the San Mateo County Office of Sustainability, improving and expanding energy efficiency, water conservation, and stormwater programs and assisting the 20 cities in San Mateo County with climate action planning.
Susan describes her work as, "I empower our departments, employees, and community members to take meaningful actions on sustainability."
Along the way, Susan enrolled in a Masters of Public Administration program, realizing she would need a graduate degree to advance to a decision-making role in her field. She continued to work full-time and received her degree from the San Francisco Presidio Graduate School, in 2019.
Part of our Net Effect Conversations series:
https://www.albertbakerfund.org/category/net-effect/
Subscribe to our YouTube channel here
---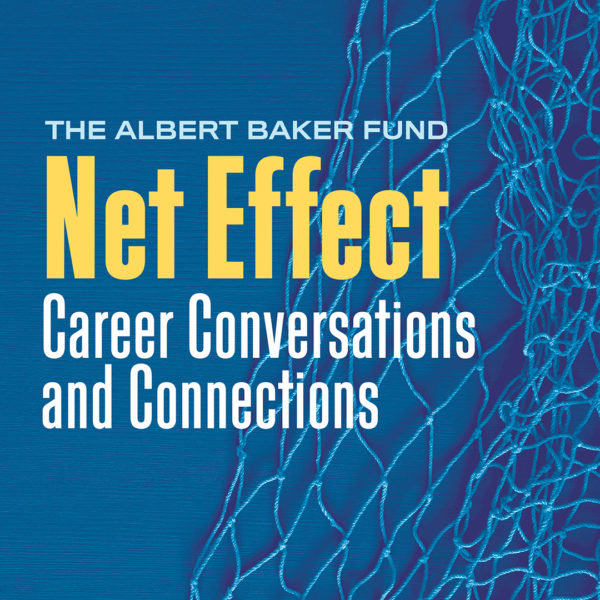 The replay of our September career conversation with Dan LaBar, innovative educator and community-builder, is now available in video, podcast, and transcript. Click "Watch Net Effect Replays" below!
---
Tags: career success, Government, resource management, sustainability