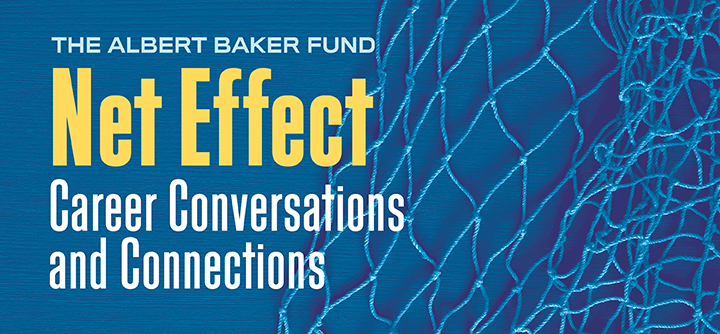 Several times a year the ABF Career Alliance is bringing you conversations with valued members of our community. In each session, our guests share impactful events from their own education and careers, and how they are in turn making a positive impact in the world. Through Net Effect conversations our guests offer insights that you can apply to your career right now. Scroll down to learn about our November 12 guest, Michael Brown, a US Navy Chaplain.
Events are broadcast live, on Fridays at 3 p.m. PDT, through Zoom, and available for replay on our YouTube channel after that. Once you register you will receive notification of upcoming Net Effect dates.
We are excited to bring these conversations straight to you, to keep you inspired and driven. Since launching the Net Effect in April 2020, we've sat down with artists, activists, educators, philanthropists, entrepreneurs, executives, coaches, authors, and more.
We also offer direct access to our guests through the ABF Career Alliance, giving you the ability to connect one-to-one with questions that can help you with the next step in your career.
Next Net Effect Career Conversation is Friday, November 12 at 3 pm Pacific Time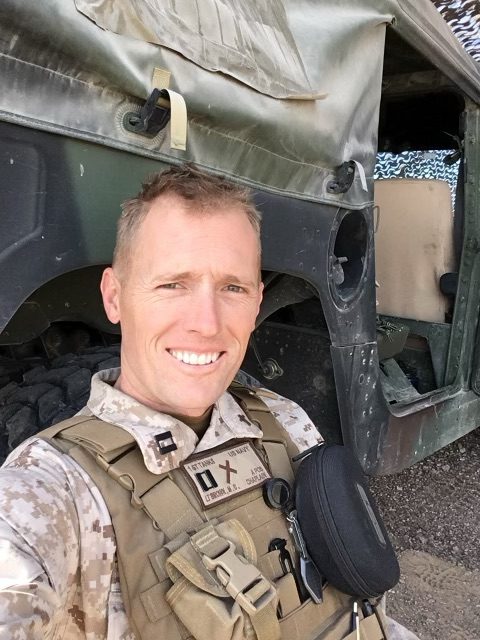 We'll be talking with LCDR Michael Brown, a Christian Science Chaplain in the US Navy.
About our Guest
Michael has spent the last decade serving with Navy and Marine Corps units across the country and deployed overseas.  After graduating from Principia College in 2003, he returned to his childhood home near Seattle and worked with a law firm to develop programs for ethics and integrity in public policy.  His love of aviation led him next to work at a regional seaplane airline, where he served as flight operations director and station manager at the company's Seattle seaplane terminal.
In 2009, Michael joined The Mother Church's Chaplain Training Program and began his graduate studies at the Boston University School of Theology, graduating in 2012 with a Masters of Divinity and a specialization in mediation and conflict resolution.  Michael then entered active duty service as a staff Chaplain at Naval Station Norfolk, VA.  In 2016, his next assignment took him to the high desert of Twentynine Palms, CA, where he served with US Marine Corps units, including 1st Tank Battalion and 2nd Battalion, 7th Marines, with which he deployed to support Operations Inherent Resolve and Enduring Freedom in Iraq, Syria, Kuwait, Jordan, and Afghanistan.
In the fall of 2018, he transitioned to serve as Command Chaplain onboard the guided missile cruiser, USS LAKE CHAMPLAIN in San Diego, CA.  Michael Currently serves with Submarine Readiness Squadron 36 at Kings Bay, GA.