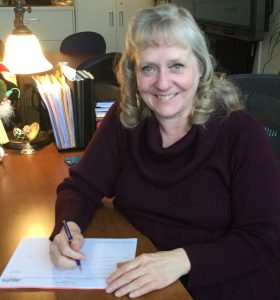 We are delighted to announce that Dr. Libby Scheiern will be joining The Albert Baker Fund team as Scholarships and Student Success Manager beginning Monday, June 27. In this role, she will manage all of The Albert Baker Fund's (ABF) scholarship programs in the US, Canada, Europe, and Africa. 
Dr. Scheiern will work closely with Robin Jones, who will assist with developing a mentoring program to support ABF students on their paths through higher education journeys into their careers.
"Dr. Scheiern is a wonderful addition to our team," said Joe Ritter, CEO of The Albert Baker Fund. "Her strong leadership, communication, and problem-solving skills will support the continued transformation of The Albert Baker Fund."
Dr. Scheiern has extensive experience as a teacher, college professor, administrator, and education consultant, serving more than four decades in the education field. 
Among her accomplishments, she has developed successful student support groups, including tutoring and mentoring programs; and directed the Center for Teaching and Learning at Principia College. Most recently she was 6th Grade Lead Teacher at Berkeley Hall School in Los Angeles. 
"I am excited to work with Dr. Ritter and the team for the continuing unfoldment of the Albert Baker Fund mission, and the role it plays in supporting Christian Scientists and helping to fulfill their purpose," said Dr. Scheiern.
Dr. Scheiern earned her BA in Education and Sociology from Principia College, her MA in Psychology from Pepperdine University, and her Ph.D in Curriculum, Instruction, and Design from the University of Chicago.