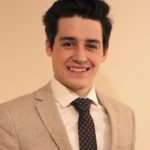 Helen and John Spangler Memorial Endowed Scholarship–Wesley Mills
Wesley Mills of Chicago, Illinois, is the recipient of this year's Helen and John Spangler Memorial Endowed Scholarship. This fall Wes is beginning a one-year Master of Arts Program in the Humanities with a concentration in Cinema and Media Studies at the University of Chicago. Wes shared this gratitude for his scholarship as follows: "I intend to fully take advantage of every opportunity afforded to me throughout the master's program, and to use it as a springboard to pursue a PhD and teaching career in cinema studies, sharing my passion for storytelling through educating future generations."
This scholarship was established by granddaughter Jane Tritt, and great-grandson Scott Tritt, in honor of Helen Spangler CSB and John G. Spangler.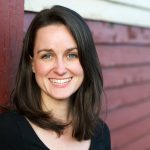 Jean Burgdorff Memorial Endowed Music Scholarship–Kendra Scott Fogg
This year's Jean Burgdorff Memorial Endowed Scholarship was awarded to Kendra Scott Fogg of Lexington, South Carolina to attend the Vocal Pedagogy Professional Workshop taught by Boston Conservatory faculty at Berklee College of Music. In her note of gratitude, Kendra shared that the workshop …"has given me a complete refresh on my approach to singing and teaching." And she was able to apply the new techniques to a solo she sang at The Mother Church after the workshop. Kendra teaches private voice lessons and sings as a soloist in Christian Science branch churches.
This scholarship was established in memory of Jean Burgdorff, a dedicated humanitarian and Christian Scientist devoted to music and the arts.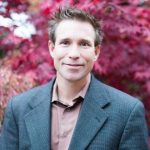 UC Davis Endowed Scholarship–Nick Lynch
Nick Lynch of Foresthill, California, is the first recipient of the newly established UC Davis Endowed Scholarship. Nick's scholarship helped pay his tuition to complete the Professional Coaching for Life and Work Certificate, a five month program offered by UC Davis Continuing and Professional Education. Nick explains his goal, "My whole purpose for returning to school at a non-traditional time is to equip myself with the tools to help as many people as possible. The UC Davis certificate program will further establish my credibility, deepen my understanding, and continue my progress in blessing others–my high goal for my education."
This scholarship was established by the Christian Science Organization (CSO) at the University of California Davis to support students attending the university.
---
If you are interested in funding a special scholarship to support Christian Scientists studying at a specific institution of higher education, pursuing a particular field of study, or residing in a specific state, please contact Janee Shaw, Chief Development Officer at (916) 594-9513.