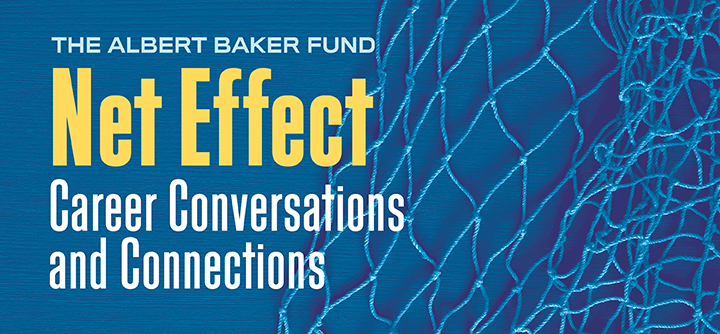 Every other week, ABF Career Alliance is bringing you conversations with valued members of our community. In each session, our guests share impactful events from their own education and careers, and how they are in turn making a positive impact in the world. Through Net Effect conversations our guests offer insights that you can apply to your career right now. Scroll down to learn about our August 13 guest, Trudy Palmer.
Events are available live, monthly, on Fridays at 3 p.m. PDT, through Zoom, and available for replay on our YouTube channel after that. Once you register you will receive notification of upcoming Net Effect dates.
We are excited to bring these conversations straight to you, to keep you inspired and driven. Since launching the Net Effect in April 2020, we've sat down with artists, activists, educators, philanthropists, entrepreneurs, executives, coaches, authors, and more.
We also offer direct access to our guests through the ABF Career Alliance, giving you the ability to connect one-to-one with questions that can help you with the next step in your career.
Net Effect Career Conversation is Friday, August 13 at 3 pm Pacific Time
We'll be talking with Trudy Palmer, Ph.D, Educator, Administrator, and Editor of the Daily Edition of The Christian Science Monitor
About our Guest
Trudy Palmer is a deputy editor for the Monitor Daily. After earning her Ph.D. in English and American literature at Stanford University, she pursued a wide-ranging career built around a love of words. She has taught American and African American literature at Tufts University and the University of Pittsburgh; edited a scholarly book on the blues; worked as a senior staff editor for the Christian Science religious publications; and, just before joining the Monitor, served as editorial director in the Marketing Department at Principia. In addition to her work as deputy Daily editor, she oversees the Monitor's commentary section.