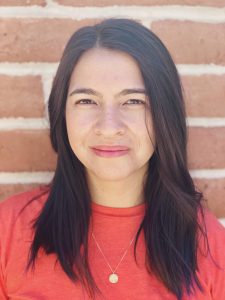 We are happy to announce that Claire McLeland of Ann Arbor, Michigan, has been selected as the first recipient of the Helen and John Spangler Memorial Endowed Scholarship. The Spangler Scholarship recognizes an all-around outstanding graduate or undergraduate applicant to The Albert Baker Fund.
Claire is entering her second year of study in the MBA program at University of Michigan Ross School of Business where she has already earned her place in the top 25% of her class. Prior to beginning graduate studies, Claire was a product manager at The Christian Science Monitor, and a project coordinator with TMC Youth within the Church Activities department at The Mother Church (TMC). Claire also taught English to children and adults in Ho Chi Minh City, Viet Nam. She graduated from Principia College with a double major in Sociology and Anthropology and a double minor in French and Music. 
"I'm so grateful for the support of the Albert Baker Fund and the Spangler Scholarship," says Claire.The MBA experience provides a rare opportunity in my career to focus on learning, rather than doing, and I'm thrilled to be selected for the Spangler scholarship. Financial support allows me to remain focused on my studies, where I'm focusing on data and leadership development." 
The Helen and John Spangler Memorial Endowed Scholarship was established by the Spanglers' granddaughter Jane Tritt, and great-grandson Scott Tritt. Helen was a Christian Science practitioner and Christian Science teacher. She was a prolific writer for the Christian Science periodicals, publishing more than 100 articles. John was the Committee on Publication for Southern California for many years and also contributed to the periodicals. 
Jane Tritt shared this personal remembrance of her grandparents: "They were the best grandparents anyone could have–the precious times spent with them, the memories, the words of wisdom, etc! Christian Science meant everything to them, and they have passed that on."
The Albert Baker Fund is honored to administer this scholarship for the Spangler family. To inquire about establishing a donor-funded scholarship, contact Janee Shaw, Chief Development Officer at janee.shaw@albertbakerfund.org.