Topic: "How to Drive Your Marketing Message Across All Channels for Maximum Impact"
About the Speaker:
Claire Stoddard, President and Creative Director of Claire Stoddard Associates
Claire describes her consultancy as an "international messaging company specializing in web content." She firmly believes that the right marketing message is the single most important component of any marketing campaign. As president, she oversees all client work, making sure that every piece is brand-centric and echoes brand voice in ways that motivate target markets to try the product or service.
Prior to the launch of Claire Stoddard Associates, Claire was Senior Vice President of Marketing for Drake Beam Morin (DBM), a global consulting firm, and was responsible for the conception, oversight, and execution of DBM's marketing and communication activity, including PR, web-based initiatives, and event support.
She credits her marketing expertise to her early career days at ABC-TV, where she was Manager of Sales Promotion and produced marketing packages that sold time on the air.
Part of our Net Effect Conversations series:
https://www.albertbakerfund.org/category/net-effect/
Subscribe to our YouTube channel here
---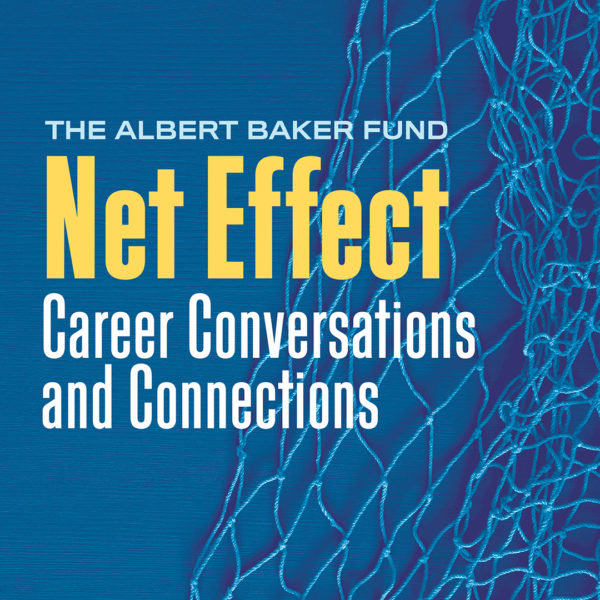 The replay of our September career conversation with Dan LaBar, innovative educator and community-builder, is now available in video, podcast, and transcript. Click "Watch Net Effect Replays" below!
---
Tags: Business Leadership, Business Owner, career success, Communications, entrepreneurship, Marketing