Topic: "Insights on the Changing Landscape of Higher Education and the Impact of the Virtual Classroom"
Dr. Ritter is an accomplished college educator and administrator with extensive experience developing innovative programs and services for students. He is well-known to the Christian Science community through his 23-year career at Principia College, where he held a variety of positions, from Professor of Chemistry to Provost, and Dean of Academics. Most recently he was Founding Dean of the College of Individual and Community Health at Bemidji State University (BSU) in northern Minnesota. There he lead a team of faculty from eight separate academic departments in designing and building a new college that prepares students for careers such as community health, criminal justice, elementary education, psychology, and social work. He joined ABF on June 2, 2020.
Dr. Ritter earned a B.S. in Chemical Engineering from the University of Illinois, Urbana-Champaign; an M.S. in Computer Science from the University of Delaware; and a Ph.D. in Chemical Engineering from the University of Delaware. He began his professional career as a Research Engineer and Senior Process Control Engineer with Amoco Oil Company Whiting Refinery in Whiting, Indiana, before moving to academia.
Part of our Net Effect Conversations series:
https://www.albertbakerfund.org/category/net-effect/
Subscribe to our YouTube channel here
---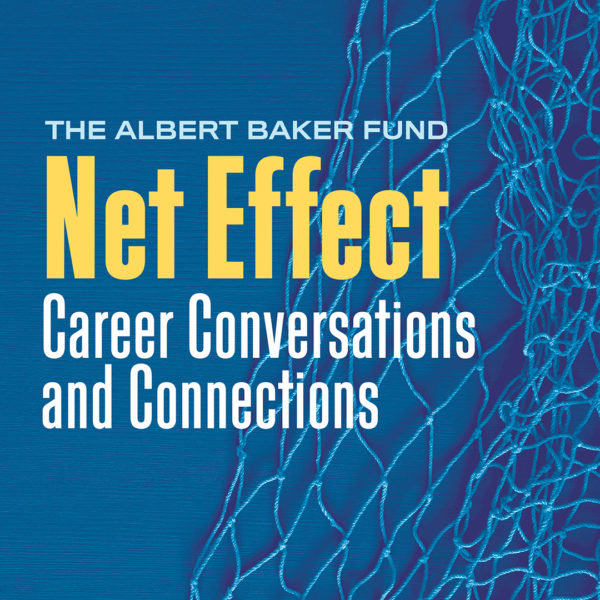 The replay of our September career conversation with Dan LaBar, innovative educator and community-builder, is now available in video, podcast, and transcript. Click "Watch Net Effect Replays" below!
---
Tags: career success